Nowadays, you will find people wearing different types of shorts with different types of fabric. But when did shorts first begin to trend? Again, using Bing images to create a brief timeline of shorts through the decades. So this image summarizes what I found for the roaring 20's:
The dropped waistlines, bagginess of outfits and hats were the common design elements during the 1920's. Let's see what happens in the 1930's. Alas, here is what I found:
Is this the birth year for the Gaucho pants? Simplicity had a sewing pattern way back when for these types of pants. Take a look:
The 1940's era produced some shorts that sit high on the waist with what appears to be no zipper front. Here is what captured my eye:
I love the details on the slim waistband. Since these shorts have no zipper, I can picture elastic on the back of the waistband.
The 1950's shorts look like they squeeze the waist and round out the hips. Look at these sewing vintage patterns: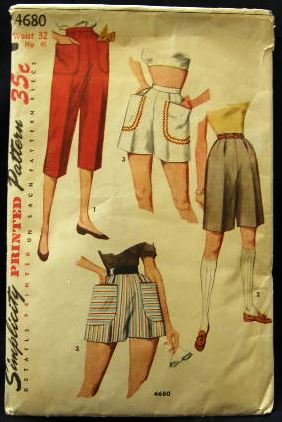 You can see that there is a slight variation in the size of pockets and length. Let's venture out into the 1960's shorts. Check out these short shorts:
The white shorts look like they have a side zipper. But I'm not too sure. I like the little side slit on the upper thighs. The 1970's continued to shorten the length of the shorts.
These are some very fitted and snug shorts that can probably be worn without a belt. The 80's changed the waistline: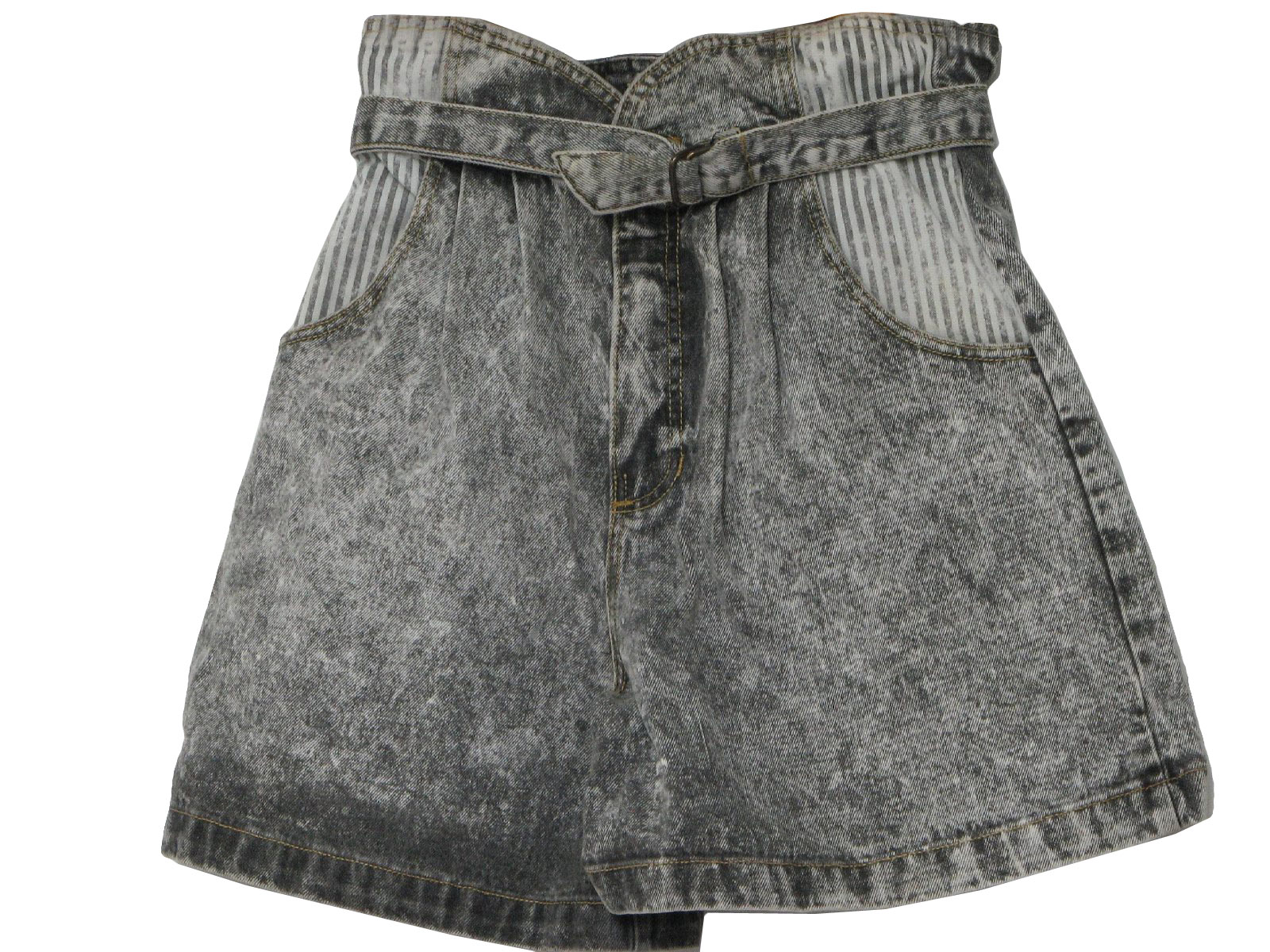 These shorts appear to have more ease at the hips. I like the contrast fabric near the pockets on the black stonewashed jean shorts. The shorts on the right replaced the zipper with buttons. The 90's shorts introduced pattern fabric: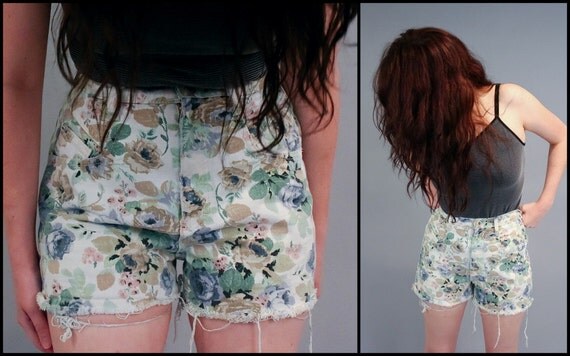 The clean hem disappears and out comes the unfinished and torn hem that represents the "grunge" look. So, let me add my disclaimer now. I am not a fashion historian. All I wanted to do was show a visual timeline of shorts.