Hip, hip, hooray, I have made my first hoodie! This is great because I like to wear hoodies for work and the gym constantly. The pattern I used was vogue 8951. As seen here:
It is described as a close-fitting tunic for moderate stretch knits. I bought this army knit fabric a couple of months ago, not really knowing how I was going to use it. Here's a picture with an actual model from vogue:
I am so happy with the results. This is my wearable muslin, as I plan to take this pattern through some ambitious "re-visioning". I plan to incorporate some changes to the hem to make this a tunic with a curved hemline, so as to look something like this: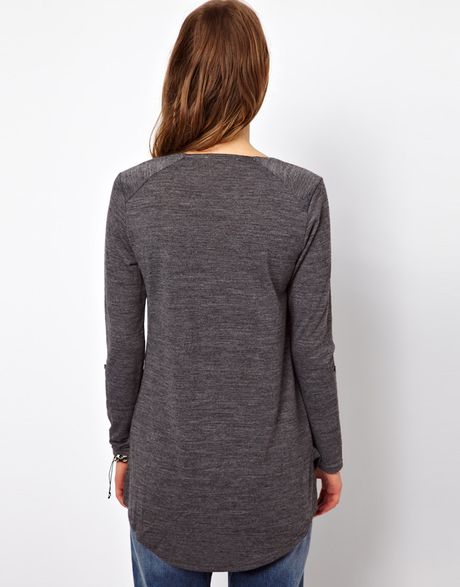 Another inspiring change would be to make a sleeveless version inspired by zumba attire. Check this out:
There are just so many ways that this basic, very easy pattern can enhance your work out gear. This is another idea of what I want to do with this pattern. I would like to remove the v-neck and make a crew cut neckline with a raised sideways hoodie like this one:
So enough of my pending ventures with this pattern. Let's just get to the final product. Here it is:
There were some changes I had to make: added length to sleeves, removed excess ease from waistline, and skipped out on the interfacing. It is categorized as "very easy" and it is just that. This pattern will definitely "jazz up" my work out gear.
Good night.