I have been searching for a vintage pin up style one piece bathing suit sewing pattern. I have been surfing the net for some swimsuits from the past. Here are some images that inspire whimsical needs:
This vintage two piece baby doll bathing suit is made with cotton fabric. You can find it
here.
I placed this pattern on my wishlist
here
. I feel that this particular style and cut is more forgiving to my curvaaaa-cious silhouette.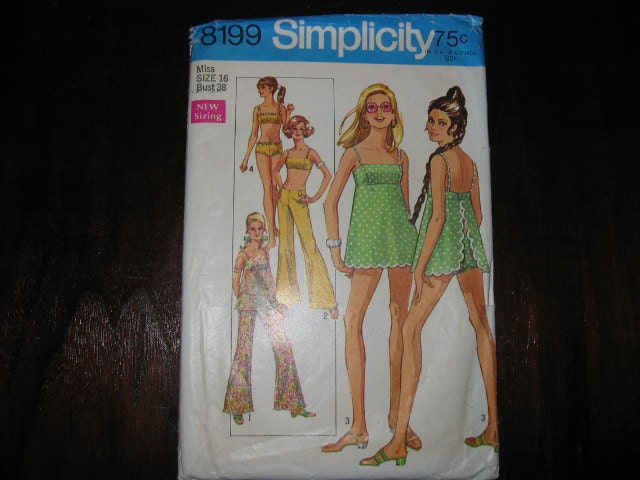 This is a vintage simplicity pattern 8199 from the 60's.
Just found this pattern
here
. This type of design will definitely flatter this hippie chick.
Now you have seen a glimpse of my style preference- a one piece bombshell bathing suit that covers my jiggle...lol. The actual pattern that I have to jump start my out-of-season garment (still winter) is from Kwik Sew 3779 which is currently out of stock.
I will resist all temptation to buy another bathing suit pattern for now. I'll show my progress little by little.
Peace out.